Day camp is just around the corner, and we're here to help! Here's everything you need to know to make sure your camper is totally ready for their week at Pine Cove's Camp in the City (and you are too!). Let's do this!
What to Bring
We've made the list – now you can check it twice. Look over the packing list and pay attention to the items we'd rather you leave at home. Medication must be in original containers and turned into the nurse at drop-off. At the majority of our churches you'll need to send a lunch with your camper, but there are a few exceptions. Check here to find the specific page for your church to see about lunch.
On Tuesday, grab your favorite holiday attire and join us for Happy Holidaze. On Thursday, it's Superhero Showdown! Get your gear on for your favorite superhero – real or made-up. No need to buy anything special, but come dressed in your best items to fit the theme – the crazier the better.
Forms
If you haven't already, fill out your profile and health forms now. It won't take long, and it will help us know how to best serve your camper! The deadline to fill these out is a week before you come, but better late than never. If they aren't complete, you will be required to fill them out when you arrive, so skip the line and do them online.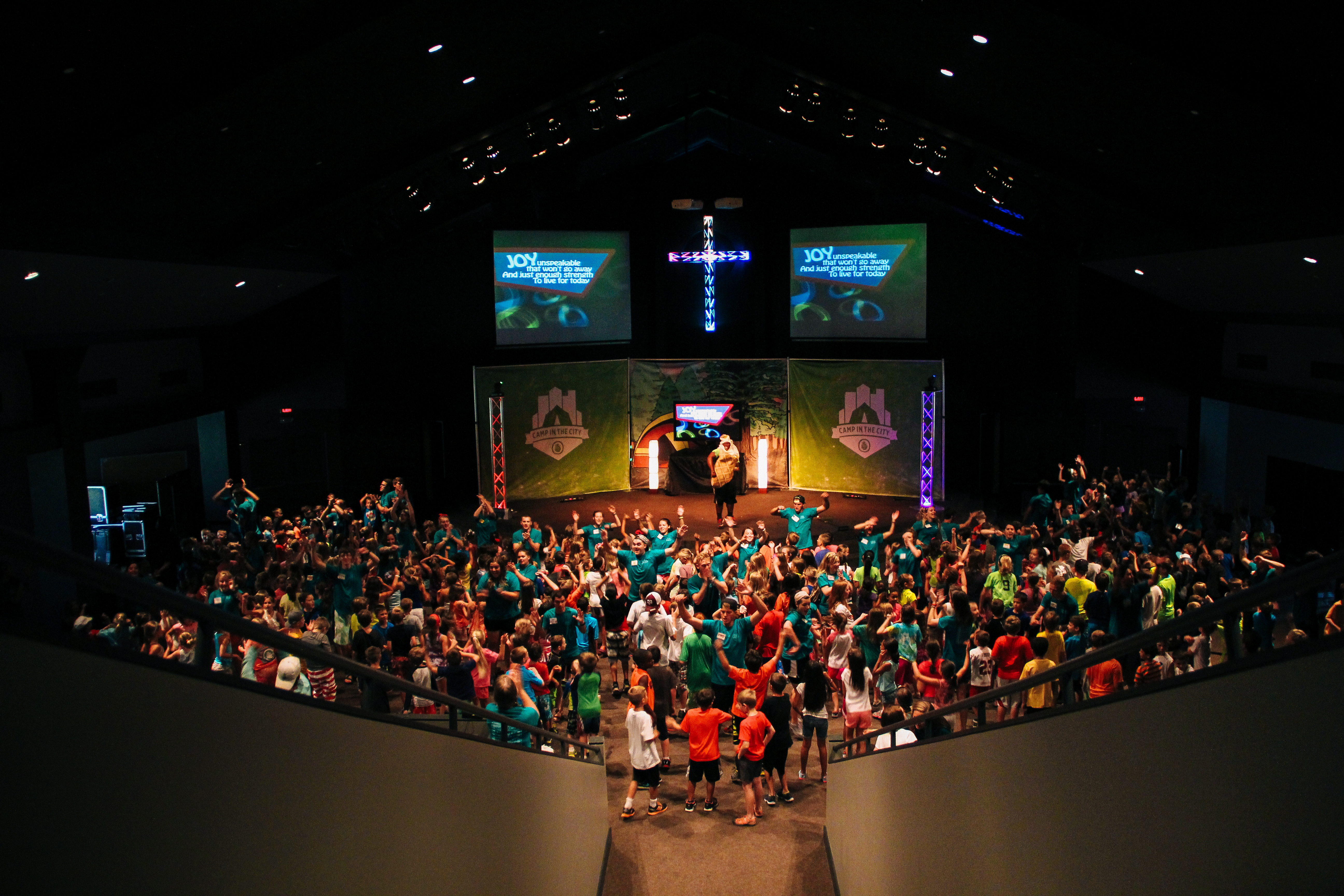 Drop-Off & Pick-Up
Drop-off is from 8:50am – 9am each morning and pick-up is at 4pm every day but Friday. On Monday morning, please come inside to receive your unique Pick Up Code. You can drop your camper off curbside the rest of the week! Anyone picking up your camper must have the correct Pick Up Code, so make sure to share it with spouses, family members, or anyone else picking them up. More drop-off and pick up info here.
We do not offer an extended stay option for campers past 4pm, so please make sure to get your campers then.
Camp Store
Want some Pine Cove swag? Our pop-up store is open during pick-up at the end of every day. We only accept credit or debit cards, so leave that cash at home. Want a sneak peek of what we offer with prices? We've got you here.
Closing Celebration
Join us Friday at 4pm for a special celebration of your child's week of camp through songs, a brief message from the director, and a time of character recognition for your camper! You won't want to miss this! If unable to attend, you may pick up your camper at 3:45pm or 4:45pm instead.
Download the App & Follow Us
Did we mention we have an app? With Pine Cove's CampLife app, you can experience each day of camp right along with your camper, thanks to tagged photos and more! Download CampLife now and you'll be ready for a front row seat to every day at camp!
Looking for more?
Follow Camp in the City on Facebook, Instagram, and Twitter for additional photos and fun.