Pine Cove offers employment opportunities in both East and Central Texas. Six of our camps and our main office are located ten miles outside of Tyler, and three additional camps are just 13 miles from Columbus. We have full-time and part-time staff members who live and work year-round at each of these locations. Between these two delightful cities, we've got that small-town Texas charm covered!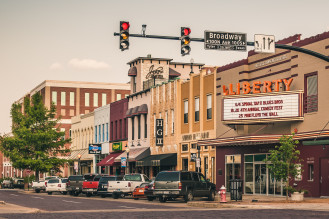 The city of Tyler, Texas is tucked away in the piney woods of East Texas. With a population of 107,000, Tyler has a small-town feel with the convenience of a... slightly larger town! Tyler's low cost of living makes raising a family here ideal, and its close proximity to Dallas means the big city is not too far out of reach. As the Rose Capitol of the World, Tyler features a gorgeous rose garden and an annual rose festival! Tyler is home to the Caldwell Zoo, several golf courses, and Tyler State Park. Pine Cove employees love to frequent businesses such as Andy's Frozen Custard, Chuy's Tex-Mex, Studio Movie Grill, Stanley's Famous Pit Bar-B-Q, and Liberty Hall, a downtown theater that features live music and classic films. If you're interested in a city with roses in the fall, azaleas in the spring, and a downtown with brick streets, come check out Tyler!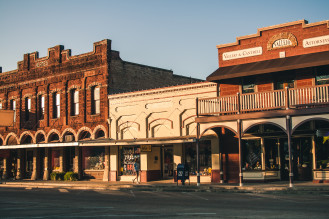 Located just 70 miles west of Houston, Columbus is a charming small town of 4,000 residents. Though the city of Columbus, Texas is remote, Pine Cove staff members enjoy the numerous unique businesses it has to offer. Many agree the kolaches and burgers at Hruska's can't be beaten, Los Cabos offers delicious Mexican food, and ice cream at Dairy Cone is a must! Our Columbus staff love living in this simple and friendly town, and many live in the same neighborhood, making for a true Christian community. For culture and entertainment, Austin and Houston are both less than an hour away, and San Antonio is just two hours west! If you're looking for a quaint Texas town with gorgeous big trees and co-workers who feel like family, Columbus could be the city for you!