Endorsements
Dr. Mark Bailey
President of Dallas Theological Seminary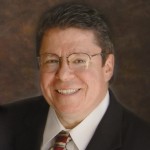 "Pine Cove is an excellent opportunity for families to grow deeper in their relationship with Jesus Christ and improve their connections to each other. The summer staff members at Pine Cove are wonderful and help create and fun and worshipful atmosphere. I have never seen such dedicated and enthusiastic counselors that imprint lives as they live out the gospel right in front of the campers every moment of every day. Why not allow a team of dedicated Christian servants cook, clean, and care for you for a week. Wives will love it. Husbands will enjoy the down time. Children will make memories for a lifetime. If you want to be amazed by the powerful impact Jesus Christ can have in the lives of people in just six days through the teaching of the Word and the love of His body, then I would highly recommend your family attend one of Pine Cove's summer family camps."
Pete Briscoe
Bent Tree Bible Fellowship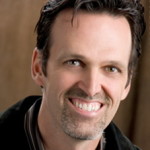 "I have been speaking at Pine Cove Family Camp for approximately 17 years now. Libby and I have practically raised our children at Pine Cove and we love the heart of ministry there. Speaking in an intimate setting where families are able to clear their minds and actually process Biblical instruction is so refreshing for me. The staff, the break for Mom, the high energy activities for the kids, all make Pine Cove family camp week a highlight of our year, even 17 years in. I highly recommend jumping in if you get invited to speak, your family will love you for it!"
Matt Carter
Lead Pastor of Austin Stone Community Church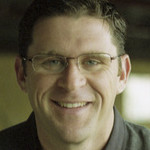 "Speaking at Pine Cove Family camp is the highlight of my summer. It's an amazing opportunity to involve my family in my ministry and spend outstanding quality time together in an environment that my kids love."
Craig Groeschel Senior Pastor of LifeChurch.tv, Author of Fight, Winning the Battles that Matter Most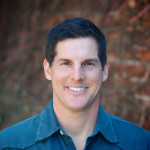 "Speaking at Pine Cove was one of the greatest blessings my family experienced. Not only did Amy and I enjoy rich time developing friendships with other couples, but my kids begged us to go back each year. Our family is stronger because of our time at Pine Cove."
Dr. Tony Evans
Senior Pastor of Oak Cliff Bible Fellowship, President of The Urban Alternative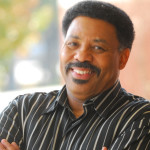 "Our experience as a family at Pine Cove is one of the most powerful life transforming and unifying environments that we have ever experienced. The impact on our children and grandchildren has been profound. They look forward not only to the fun but to the spiritual enrichment that takes place there. My wife and I will ever be grateful for the impact Pine Cove has had on us individually and as a family."
Bryan Loritts Pastor of Fellowship Memphis, Editor of Letters to a Birmingham Jail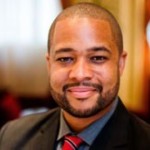 "As a dad, I pray deeply that God surrounds my kids with a tribe of Christ-inspiring voices. Well, we've found that at Pine Cove! It is a place of great fun where our kids leap out of the car and barely say goodbye to us on Sunday afternoon, and move at the pace of a turtle to rejoin us back in the same car the following Saturday when it's time to go home. They've spent the week laughing a lot, and more importantly learning wonderful lessons about what matters most in life. I can't thank the team at Pine Cove enough for reinforcing what Korie and I are teaching our kids at home. It's a tradition that we hope will last a long time!"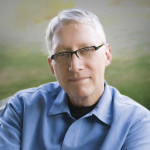 "SHOULD YOU GET A CHANCE TO SPEAK FOR PINE COVE...
I love it when a specific ministry opportunity exponentially raises the spiritual stock value of my family. Pine Cove has consistently done that for the Kimmels. But it's done even more. Pine Cove became an anchor tenant in our family's Christian journey and has been a regular feature in our family's spiritual highlight reel each year.

It was obvious that we had found a place that would be more than just a speaking opportunity when we were driving our rental car back to the airport after my first time as one of Pine Cove's family camp speakers. At that time we just had three children. They were quiet as we pulled away from the camp and then I heard them whispering among themselves after several miles. I looked at them in the rear view mirror with a "What's up?" expression. Karis, our oldest, spoke for the group: "Dad, I sure hope you didn't shoot yourself in the foot this week, because we all hope Pine Cove invites you back. We LOVED it!"

Apparently I did adequately enough to get a return invitation. As a result, our family has had the distinct blessing of not only being able to minister with Pine Cove throughout our children's growing up years, but to be on the receiving end of their amazing, grace-filled programming and staff.

I have spoken at a lot of wonderful family camps in the country, but Pine Cove is in a league of its own. It's the finest and most seamless representation of God's heart of any place we've ever served. My wife and I look forward to it as a couple, as parents, and as ministers of Christ. We love the intimate role we get to play in people's lives, the disarming/charming setting we have for presenting God's Word, and the front row seat we get to have to see God's majestic work.

Pine Cove is a ministry that is guided by God's truth while consistently tempered by His grace. If you get a chance to team your speaking gift with this amazing work of God, I guarantee you that God will do as much for you and your family as He will ever do through your ministry efforts. "