It is my great delight to announce that Reed Livesay has been named President and Chief Executive Officer of Pine Cove.
This decision came after a very thoughtful and deliberative process of the Board evaluating what kind of leader Pine Cove needs in the days ahead. We knew from the outset that we had a very strong internal candidate in Reed, who has been our Acting President since January. But when the Selection Committee interviewed him and evaluated his qualifications against the criteria we had developed for our next CEO, it became obvious that God has placed His hand on Reed for this important role.
For that reason, and supported by the prayers of countless friends of Pine Cove, the Board voted unanimously and enthusiastically last week to offer the job to Reed. He immediately accepted with the firm yet humble conviction that God is calling him to this assignment.
Bill McKenzie, Pine Cove's founder, is very excited about Reed becoming only the fifth CEO in Pine Cove's history. "As Pine Cove begins a new chapter, I am confident that Reed is the right person to lead this ministry," he said. "He has a proven ability to create strategic clarity, drive managed growth, and ensure disciplined execution. Coupled with his passion for the gospel, he will help ensure that Pine Cove continues to exist to be used mightily for God's purposes and His glory."
Reed, his wife Julie, and their family joined Pine Cove in 2006 when Reed became the Senior Director of Columbus Camps. In 2012, he moved to Tyler to serve as Executive Vice President and has been pivotal in leading the expansion of Pine Cove's ministry to the Southeast, including the acquisition of the property in South Carolina on Lake Hartwell for three new camps, the first slated to open in the summer of 2017.
God has indeed blessed and used Pine Cove for 48 years, and the Board is overwhelmed with gratitude for His continued faithfulness and provision. We have no question that God has specifically prepared Reed to be the leader of this ministry at this specific time. We're confident that under Reed's servant leadership, exercised within the strong and mighty grace that is in Christ Jesus, Pine Cove will continue to be used by God to transform the lives of families, couples, students, and children for His purposes and His glory. We could not be more excited about what the future holds for Pine Cove!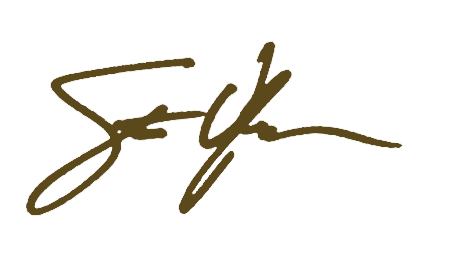 Stan Upchurch, M.D.
Chairman
Pine Cove Board
---
It is truly an honor to be able to serve Pine Cove in this way and we are grateful for the opportunity. Having experienced the ministry firsthand over the past 35 years, as either a camper or full-time staff, I look forward with great anticipation to the years of ministry to come. As God continues to use Pine Cove for Kingdom purposes, our hope is to steward well what He has entrusted to us, keeping Jesus Christ at the center of everything we do. Please keep us in your prayers as we make this transition.
We look forward to seeing you at camp this summer!

Reed & Julie Livesay