The camp store is a pretty cool place, both literally (tons of AC!) and figuratively (so much neat stuff!). We regularly get questions about the camp store, so here's the one-stop-shop for all your information needs.
Send a Bunkbox
Even if we're sold out of camper packs, you can still send stuff through the camp store! Create a Bunkbox of things YOU choose from the Bunkbox category of the online store and we'll deliver it straight to your camper's bunk. Starting May 15, use the code "box23" in the "gift card or discount code" box when you check out for free shipping on your online camp store order. When you order, put your camper's full name, week of camp, and the day of the week for delivery in the special notes and we'll take care of the rest. Deliveries are available Monday – Thursday.
Why do you even have a camp store?
First, we want you to know that the camp store does not exist just to make campers hyper on candy and fill their suitcases with trinkets. Instead, there's a very important reason behind having camp stores: Ebenezers.
"Ebenezer" is a Biblical name from the Old Testament for a giant standing stone to remind Israel of a great rescue from the Lord. The Israelites tended to forget what the Lord had done, and so they set up a visual reminder. Every time they walked by that stone, they were reminded of God's faithfulness.
In the same way, we know that campers have spiritual milestones during their time at Pine Cove. The camp store provides an option for campers to take home a physical reminder of their time at camp: what the Lord taught them, the fun they had in their cabin, the fear they conquered going down the slide. For the rest of the year and beyond, they can see, touch, and feel these things and remember.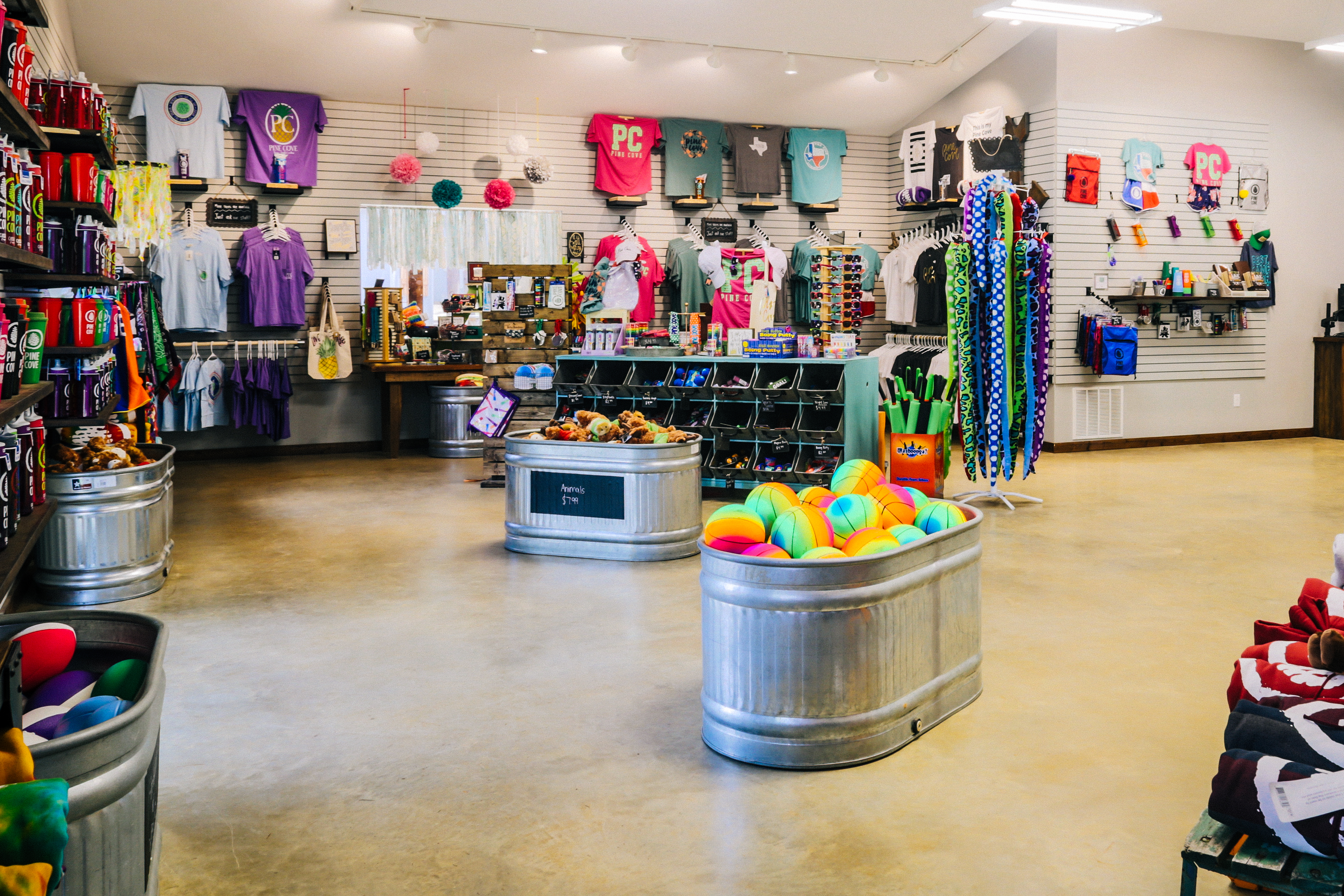 When can campers visit the camp store?
The camp store is open each afternoon during free time. The exact time varies at each camp, but it's usually around 4pm to 5pm. At some camps campers will rotate through the camp store at other times to make sure everyone gets an opportunity to go. The store is also open during opening day when you arrive and closing day as you leave, so there are opportunities for parents and campers to visit the store together.
What can you buy?
We have new products in the camp store each year, so the options are ever changing. You can get a great idea of our physical products like t-shirts, stuffed animals, and wrist bands by checking out the web store. There are a few frequently forgotten items as well, such as toothbrushes and flashlights. We typically update the web store with all the new items for the summer right before camp begins.
The camp store also offers some exclusive items that only come in pre-made care packages. We take care of packaging them up and delivering them to your camper during their week of camp. You can order camo kits, SWAG bags, and fun packs in your online account before the summer starts. These sell out each summer and once they're gone, they're gone!
We also sell snacks! There's nothing like a cold soda or ice cream bar (have you ever tried Dibbs and Dr. Pepper together?) on a hot summer day, so we offer drinks, ice cream products, and candy. Some parents send snacks in care packages they prepare—which is also great! You'll just need to remind your camper to pack those snacks into their backpacks when they leave the cabin for the afternoon so they have them during free time.
Also, we don't sell anything that we ask campers not to bring to camp (see more on our
in-depth packing guide
), so you won't see any gum, books, or magazines in the store.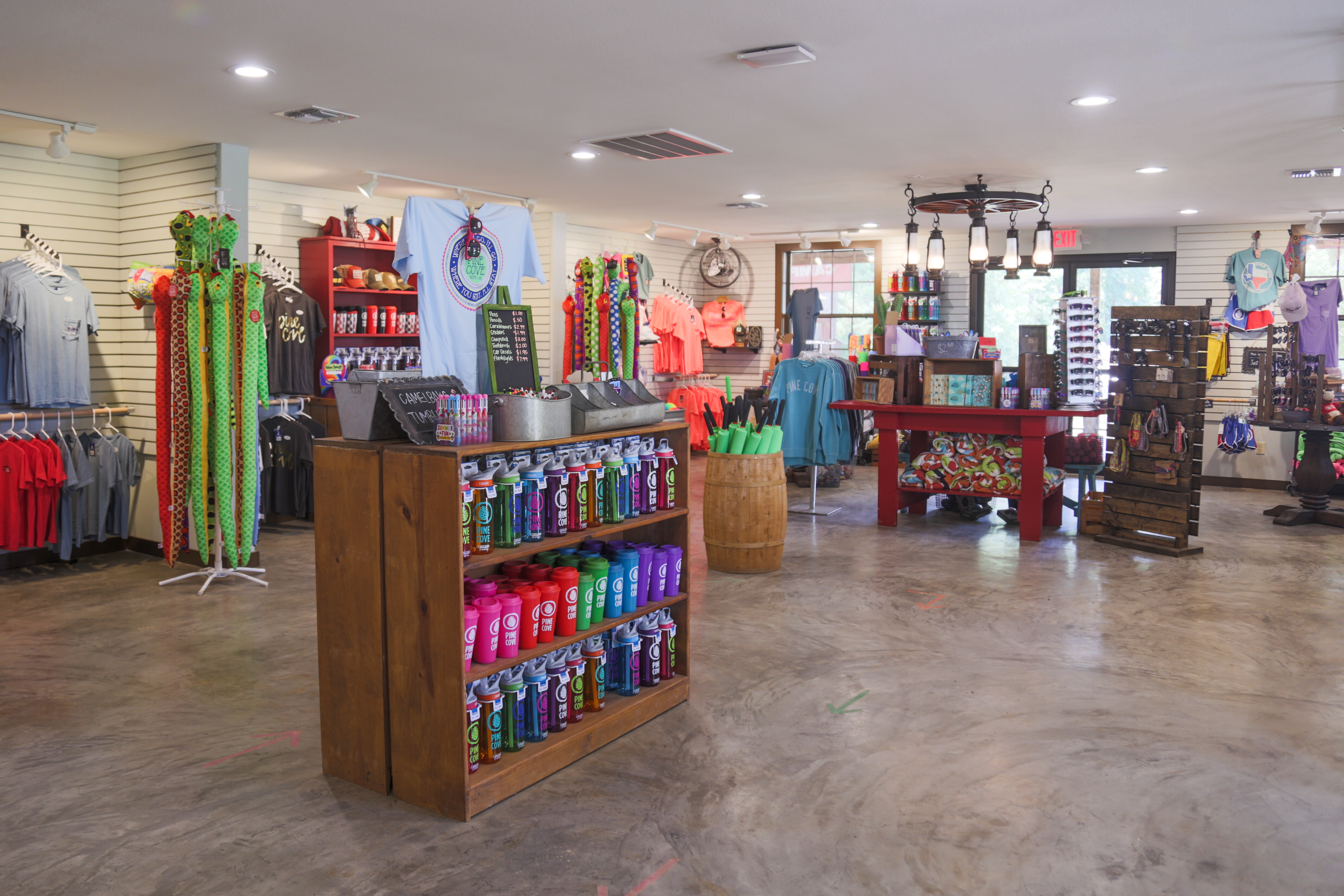 How much money should I put in my camper's account?
First, we use camper accounts rather than cash so campers don't need to keep track of cash during their week. So please don't send your camper with cash! 
And the amount is completely up to you. On average, campers tend to have $40 – $70 in their camp store account at the start of the week. If this shocks you, send less! If you don't think that's enough, send more! You can add money at any point during the week, so if you're concerned about putting too much in at first, you can always start out with a smaller amount initially, see if it gets used, then add more. You do you.
Can I keep track of my camper's camp store balance? How can I add money?
For sure! If you log in to your account in a web browser, tap on your camper's name, tap on camp store. That section shows the current balance and allows you to add money. We currently do not offer the ability to see specific purchases, just a balance.
What if my camper does not use all their money?
We've got you covered. Anything under five dollars will automatically be donated to the scholarship fund. If your balance is above five dollars, we will refund it back to you the Wednesday after your camp session, unless you tell us in your account you'd like to donate any remaining balance to the scholarship fund. It's a win either way!