In preparation for my first summer working at Pine Cove, I had absolutely no idea how much I needed to pack or what I needed to pack. They sent out a packing list and list of theme nights, but even then it was hard to figure out how much I should bring to each item and how I should pack it all. I had some great friends who had worked at Pine Cove before and directed me in the best way to pack for a half or a full summer at camp. There are four basics that I would like to share that helped out with my packing for the summer.
T-Shirts and Shorts
I accounted for two shirts per day and one pair of shorts per day. At camp, you are bound to get sweaty, so the extra shirt is there for comfort if you get too sweaty and want to change before dinner. Also, take into account that you will more than likely buy a Pine Cove shirt or two and maybe one or two shirts from in town and local shops and restaurants. The main thing to keep in mind is that you are able to do laundry each weekend, so there is no need to pack up every item of clothing that you own. Have enough for one outfit per day with a backup T-shirt if needed.
Bedding
Bedding at camp, in my opinion, is either a great success or a failure. I have gone different routes in the past couple of years. I have brought a sleeping bag and a blanket which allowed for optimum pack-up and moving after each week. I have also brought a mattress topper, sheets, and a blanket that gave it more of an "at home" feel, but was quite bulky when it came to moving each week. The thing to keep in mind with bedding is making your bed feel like home. Meaning if you are going to sleep well in a sleeping bag and be able to make the cabin that you are in feel like home (which will, in turn, allow your campers to feel at home), then bring a sleeping bag! But if you want to personalize your bed by bringing a certain blanket from home or college and a picture, quote, or knick-knack that is a "piece of home," then I encourage that as well. Counselors, the cabin that you are in will be your home and you are opening up your home to a group of campers each week. Have fun with it, just don't let it be a distraction! Make it your own!
Storage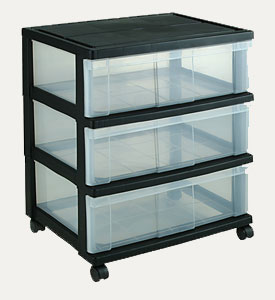 Transporting and storing the clothing and other items that you bring for camp is tricky. You want to bring something that is easily accessible but can be pushed under the bunk or right next to it. There are a lot of long, thin plastic containers that can be stored under beds that are perfect for theme night clothes and crafts that you might want to bring for your campers. I also HIGHLY recommend a plastic container with drawers. This will be perfect for your everyday clothes so that you can get to them quickly without messing up the cabin. It is important for you to keep your part of the cabin nice so that your campers will follow your example.
Talk to other Staff
Each year there is a summer staff group on Facebook for each camp. It was a huge help to talk to other staffers who knew how much to bring for theme nights and day-to-day camp. It was also a blessing to hear from the staffers who had creative ideas about breaking down walls with campers and sharing the gospel through decorations in the cabin, fun games, and crazy outfits to bring. Talking to other staff is always a sure success when preparing for camp!