You know that feeling of entering the camp store and trying to decide which t-shirt to buy along with your Dibs and Dr. Pepper? Yep, it's a pretty fun feeling. Well, you can still experience that as you grab some new gear while sitting on your couch! 
We love seeing campers and staff all over the country show off their camp spirit with our t-shirts and accessories! It's a great way to feel like you're back at camp—even when you're hanging with your family or roommates in your living room. 
We put together a list of some of our new camp store items and why we think you will love them!
Green Tree Tee, Oatmeal Slacked Tee
Tees are a few of our favorite things… and every year when the new designs come out, our staff get pretty pumped! We have plenty of new styles available—here are two of our newest shirts that we know will be big hits. Wear these with your favorite pair of shorts and you're all set for summer!

Sweatshirt Vintage Crew (blue or yellow)
You might not need this sweatshirt outside this summer, but you'll enjoy grabbing it for cooler evenings or mornings! And did we mention how cozy it is?! It comes in both blue and yellow, so you can choose whichever one fits your fancy.

Richardson Trucker Hat
Don't forget to protect your head from the sun… and represent your favorite place at the same time! Our full-time staff already love this one and wear it often.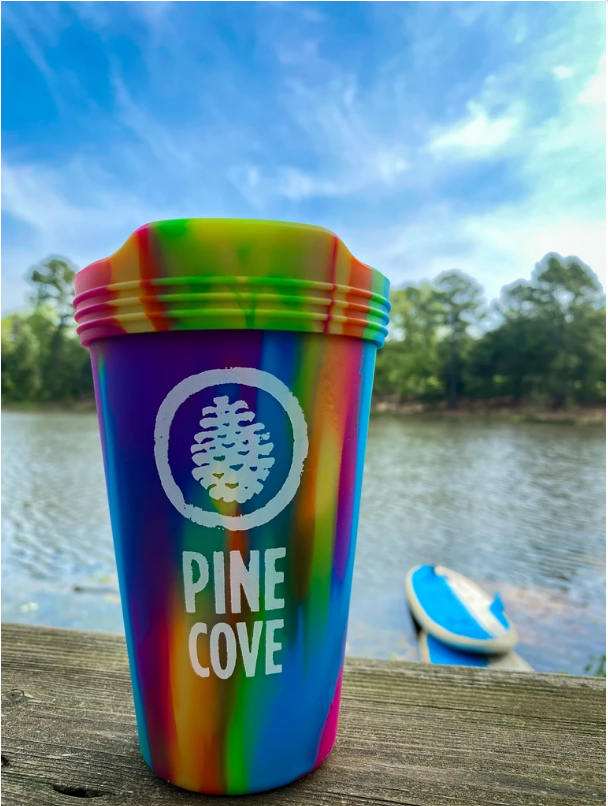 Drinkware Tie Dye Silicone PC Tumbler
What's more fun than tie dye? Staying hydrated with a tie dye tumbler! You'll want to grab this one for any of your outdoor fun in the sun!
Looking for more styles and gift ideas? Start shopping here!