If you've been around Pine Cove for long, you have probably noticed we keep adding more churches and locations for our traveling day camp program to visit. The first summer of Camp in the City, way back in 2010, had 11 locations, and this year we are up to over 100!
How does that increase happen? We add teams!
Each City team goes to a different location each week to put on camp. Most years since its inception, we have added a whole new staff team, and this is one of those years. Each City team is led by a full-time staffer, who we call "Site Directors." Plus, we always give each team a fun campy name, like Alpine or Iceberg.
We are thrilled to welcome Team "Kayak" to the mix in 2019, and we especially love that this is a team based in the Southeast. Katlyn "Captain Obvious" Messick is the site director for this team (some of you may recognize her from her summer staff days at Crier Creek and Chimney Point).
Team Kayak will put on a week of Camp in the City at new and returning churches in multiple states, including Tennessee, Georgia, North Carolina, and South Carolina. We are so excited for more campers to have the opportunity to come to day camp with us, and we can't wait to see how the Lord works at these additional locations this summer!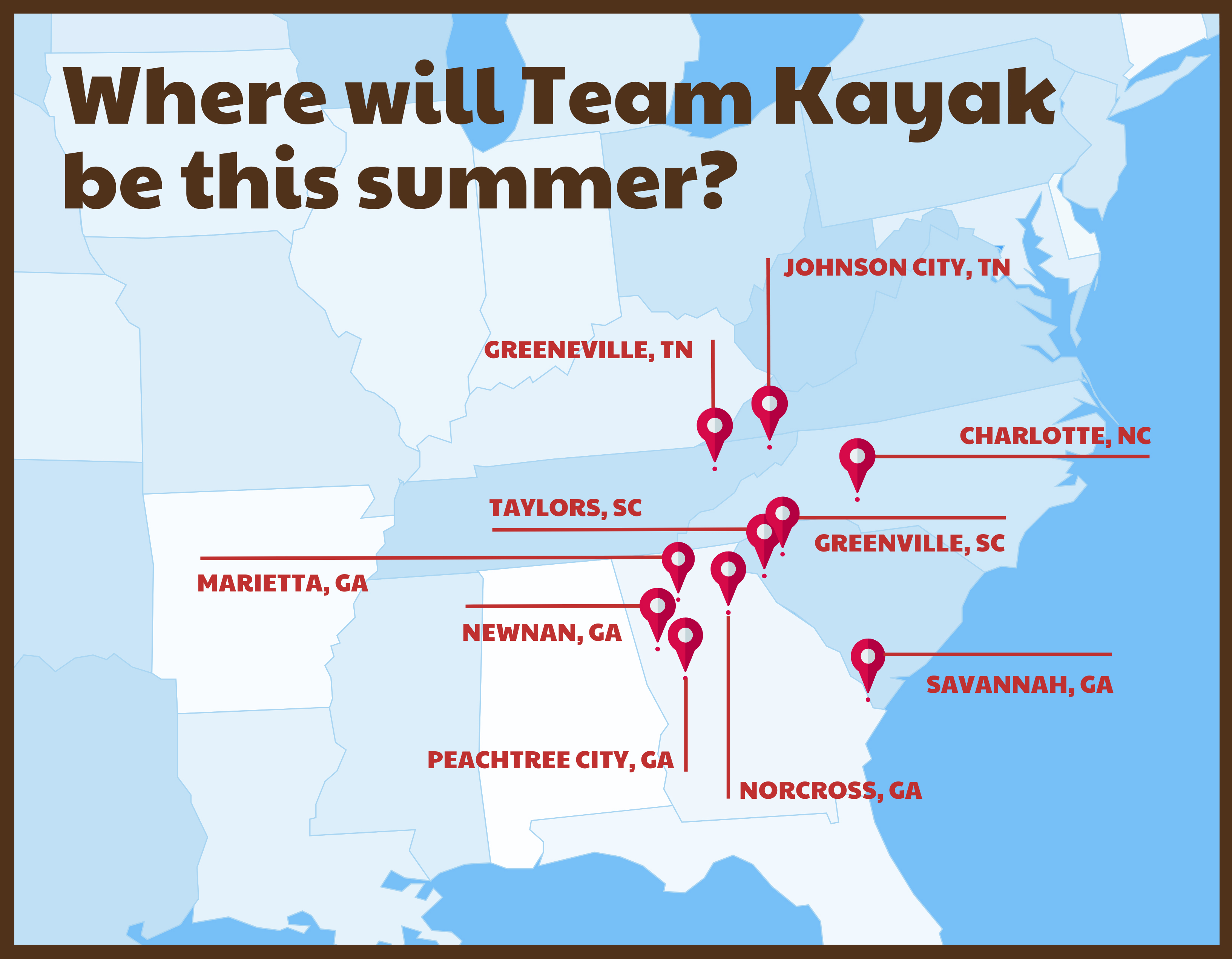 Still want more Camp in the City fun facts? We've got you covered.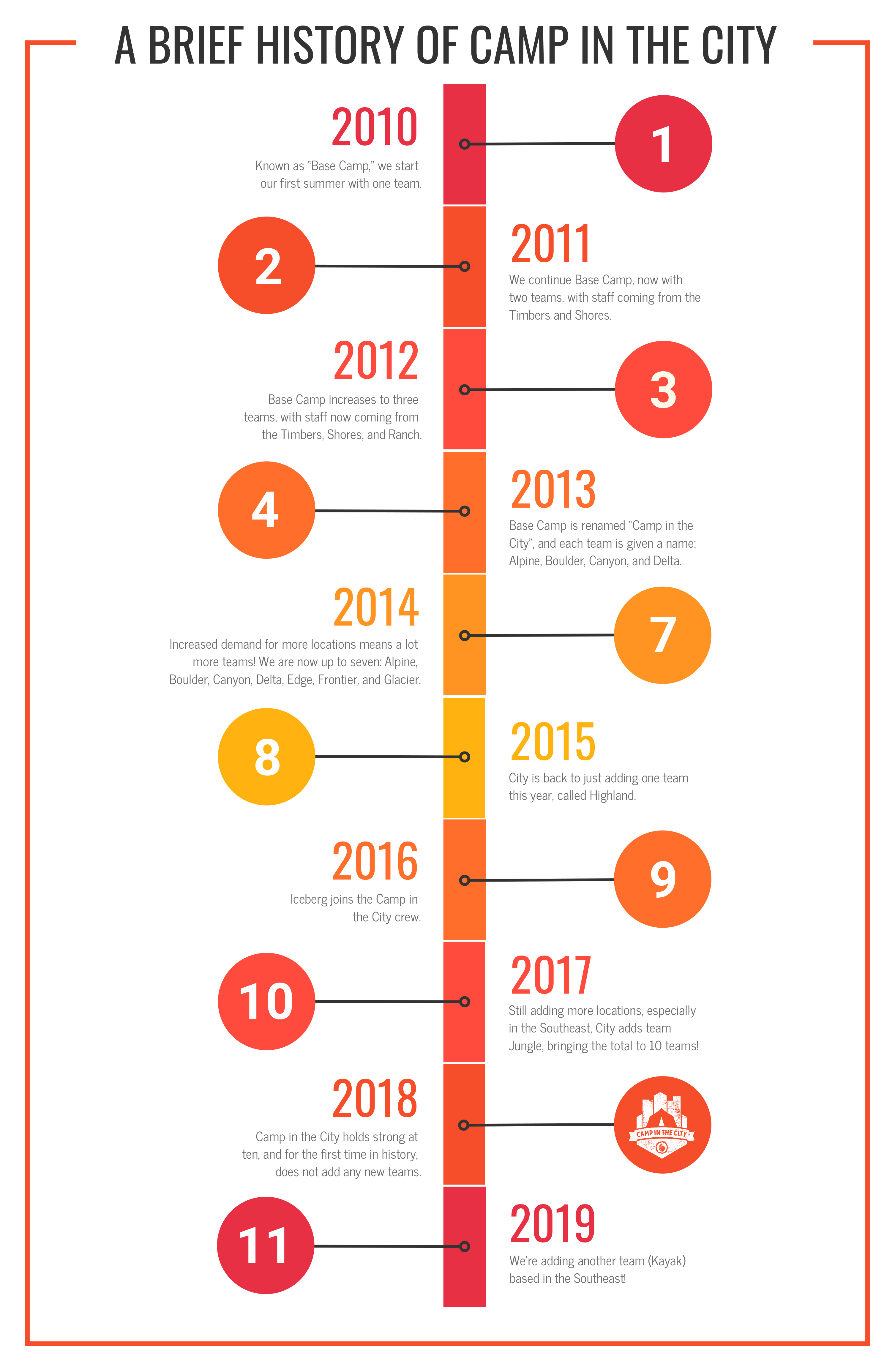 Summer can't get here soon enough! You can view all the Camp in the City locations for 2019 here.
---
We've changed our name! Camp in the City is now Pine Cove City. Learn more here!